About Us
Our mission is to create a positive experience for the Scientist when using HPC by clearly defining collaboration and communication policy while ensuring proper tuning, documentation, and transitional handoffs configured to best practices. DST clients experience increased customer satisfaction, full accountability, collaboration, and a central communication platform for Scientist and HPC to work.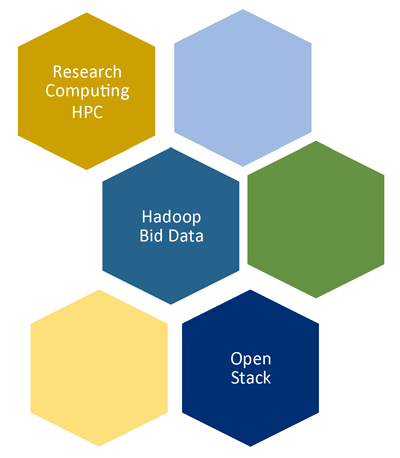 Do you have project work that you would like to have an extra set of expert hands to pass that on to? Do you have a need for some extra python, java, GPFS, Nagios, NGINX, OpenStack or other work with a deeper skill level in those areas or perhaps just more bandwidth for those skill sets?
Do you want to have a dedicated team of HPC experts with years of experience manage your research cluster? Would you like to take the Hadoop cluster off the IT staff's plate and let a team of Hadoop specific engineers manage that for you?
Would you like to have an outside set of experts take a look at your system and give you industry best practice roadmap for the Research Computing environment?
These are the reasons that so many organizations have worked with our team of senior level engineers. Our unique teaming model gully engages you in the process and acts as an extension of your team.
Foundational to everything we do is a set of methodologies that provide accountability.
We track every hour with granular detail on what was accomplished, we track SLA for all our responses as well as customer satisfaction when we manage the system and we track performance, usage and availability of the systems we manage.

Lower
operational costs by adding resources on an as needed basis instead of FTE's.

Easy Button
projects becomes easier as well as work where deeper skill sets are needed.
Accelerate
the completion of projects.

Key Skillsets
protected from the loss of employees, vacations or other reasons.

Focused Expertise
for daily cluster management, interfacing with user community, on going cluster care and feeding, managing vendors and problem resolution.

Proven Methodologies
for using best practices of vendors, clearly defined methodologies and systems for accountability and collaboration.
Who is DST?
Our customers say our best feature is we're flexible, nimble, and fast in making the experience for your researchers the best it can be.